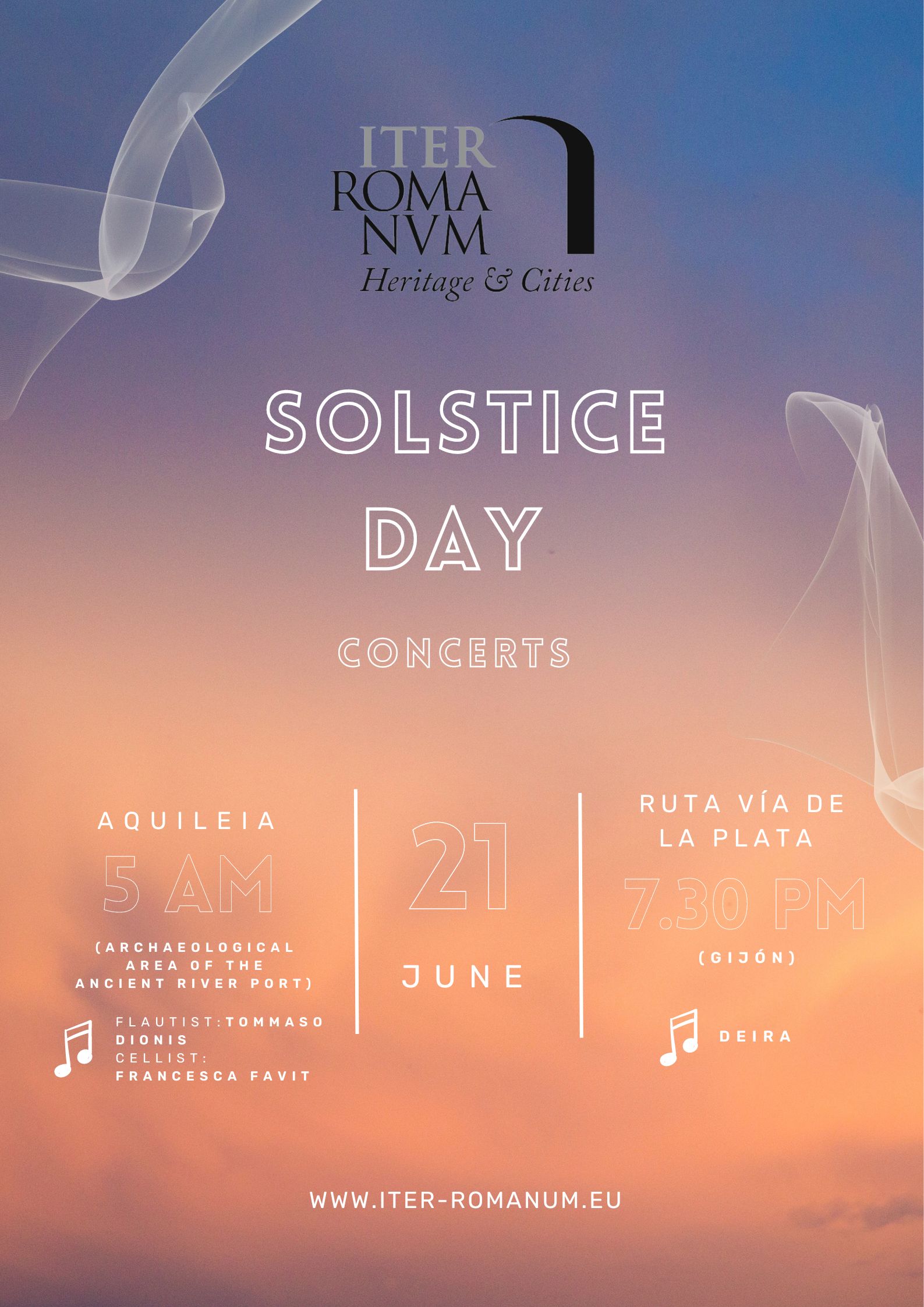 Iter Romanum celebrates the Solstice Day with Music, in Aquileia and Ruta Vía de la Plata.
The day starts in Aquileia (Italy), at 5 am. with the flautist Tommaso Dionis and the cello Francesca Favit. You can find the whole information about the concert in this link.
Some hours later, in Ruta Vía de la Plata (Spain), the group Deira is playing at 7.30 pm. Link about the concert.